Whether your passion is trail riding,  or a performance show horse, we have one waiting for you! Please check out we have listed, and if you don't see what you need, give us a call, and we will help you find it!
We have several 2-year old hunter, and western prospects, just getting started! Pictures will come soon!!! Contact us for you next futurity champion!!!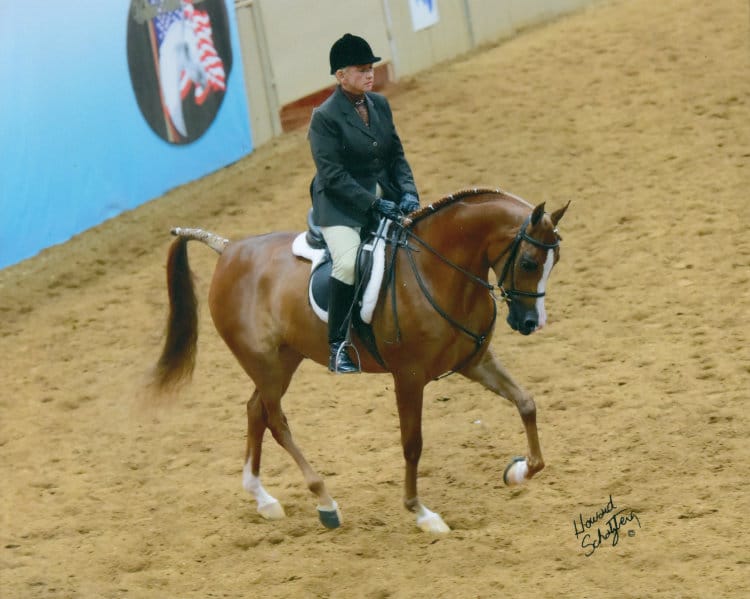 ---
TWC Dom Perignon
2012 P.B. GELDING (TWC AWESOME X HILONIA HCF) CHESTNUT, 16H
Dom is a beautiful moving hunter, winning many blues in hunter Jr. horse, and JTR classes. Dom is also a winning western pleasure horse, being named Top 5 in a very competitive western Jr. horse class at Reg. 8. This guy has a big heart and the best personality ever! He is a true Gem!
Sold to Theresa Burdett of Redmond OR.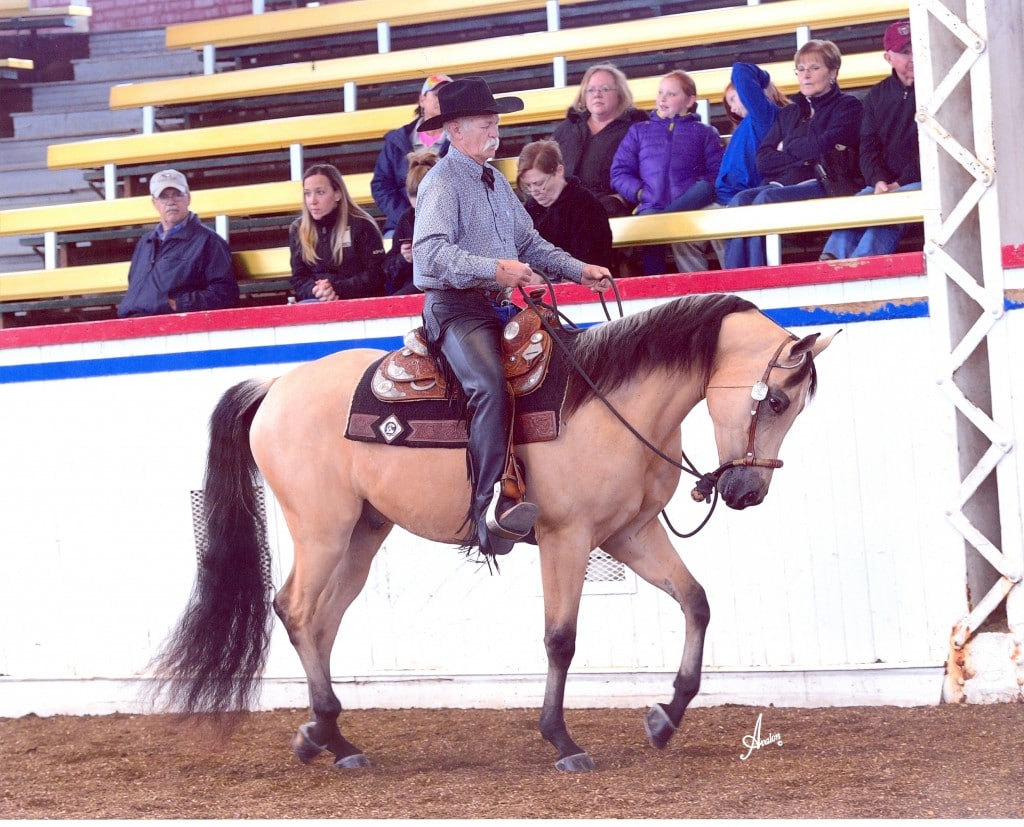 ---
CA Hey Bartender
2014 ½ ARAB GELDING (TWC AWESOME X GLOWING COVER GIRL–) 15.2H, BUCKSKIN
Already a winning western pleasure horse, he is laid back, and easy to train. Recommend for any age rider from walk / trot to adult amature.
Sold to Brandy Sharp and Canyon Creek Ranch of Alta Loma, CA.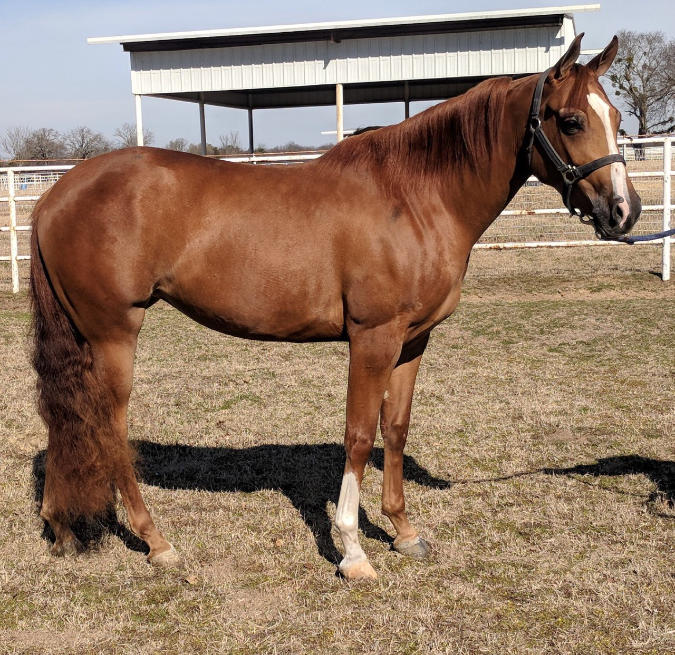 ---
CA Tempting

2015 ½ ARAB MARE (TWC AWESOME X DEE MASTER FLASH)
This chestnut mere is well under saddle and doing well. Very laid back, lovable, easy to train. Will make wester pleasure or trail horse deluxe.
Sold to Cheryl Barnes of Sanger, TX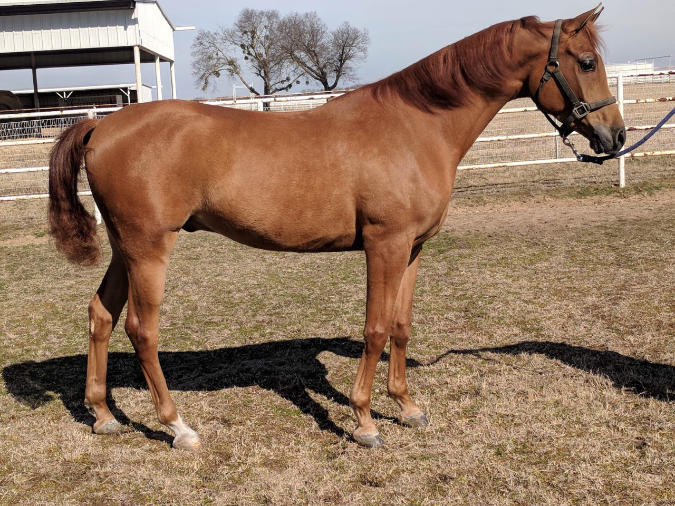 ---
CA Hennessy
2014 P.B. GLENDING (TWC AWESOME X PSYMPLY ELLEGANT) 15 H, CHESTNUT
Henry is a full brother to many-time champion and multiple Top Ten winner "TWC Psymply Awesome", and is his spitting image! Just starting his hunter career, let him be your next Jr. hunter!
Sold to Lisa Knudson Halpain of Dallas TX.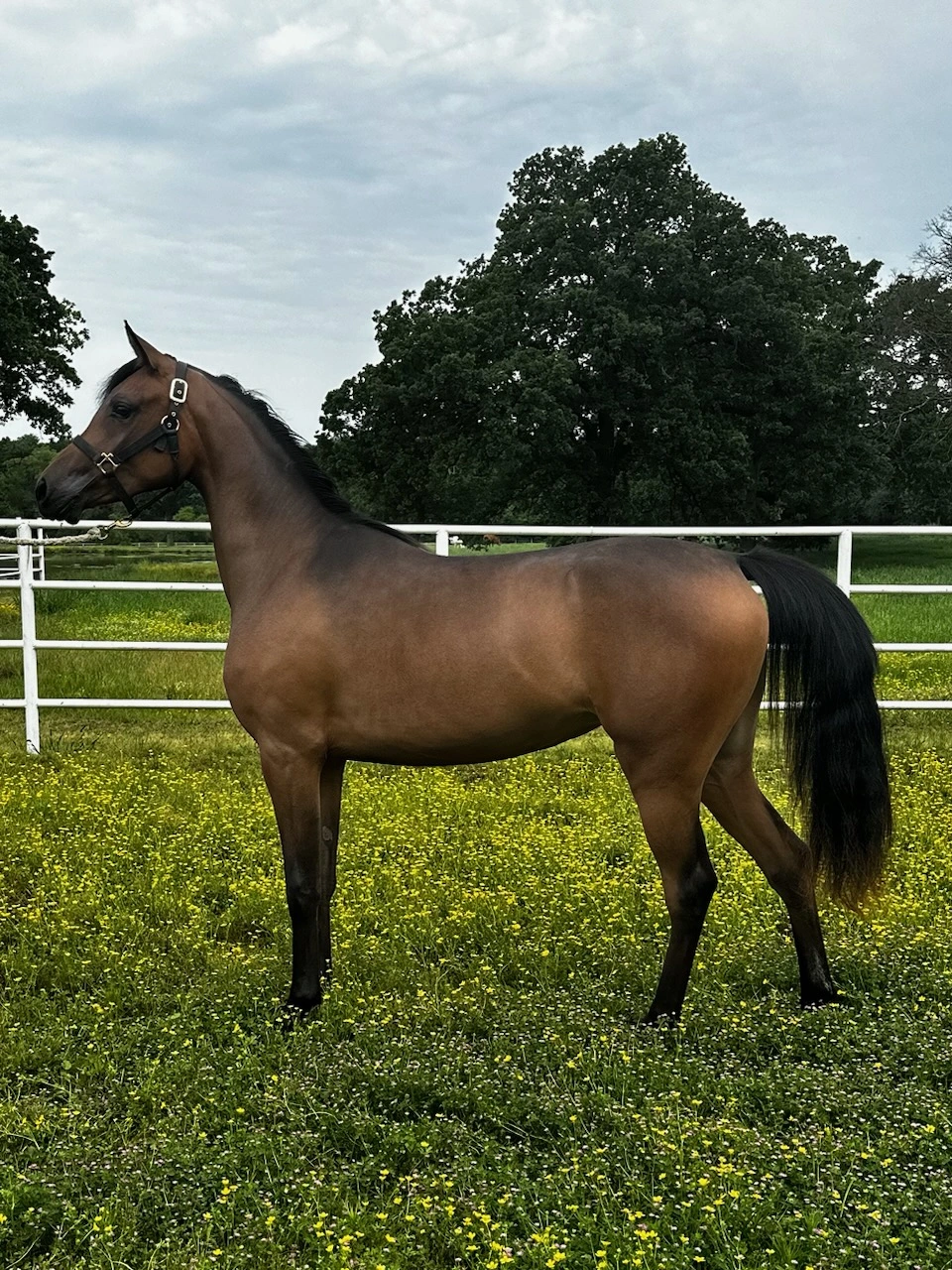 ---
CA Rromance
CA Rromance, 2021 PB filly, by 4 time top ten English and Park stallion,Rrebellion.
Her dam is an Afire bey V granddaughter . This pretty filly has a huge lofty stride like her father, and the beauty to be a real show stopper in the show ring!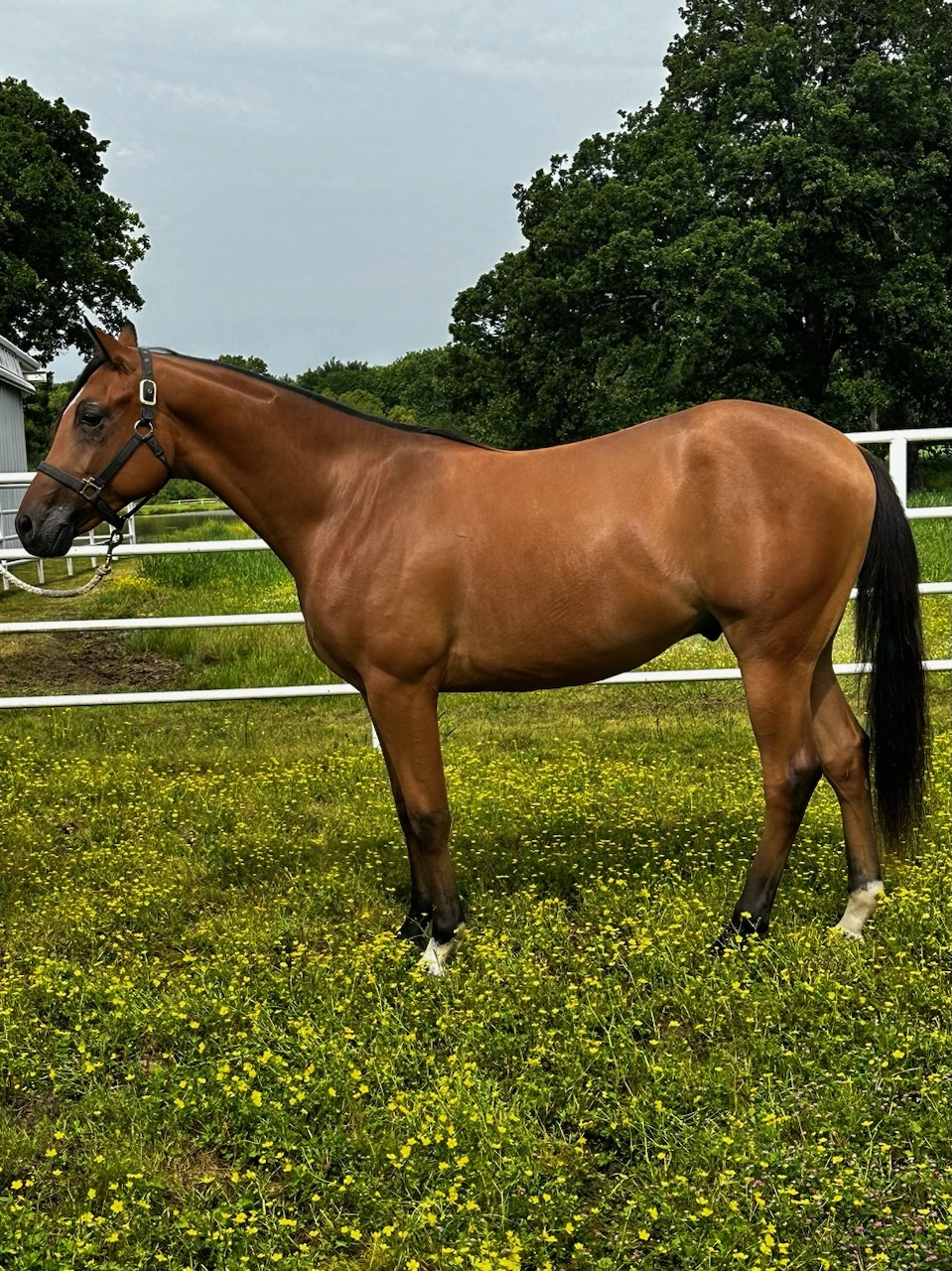 ---
CA Troubadour
2021 1/2 Arab gelding by TWC Awesome, out of a Zips Chocolate Chip daughter
Standing 15.2 ,with a willing attitude, and already showing great promise as western pleasure horse, but with his personality, he could be anything you wanted!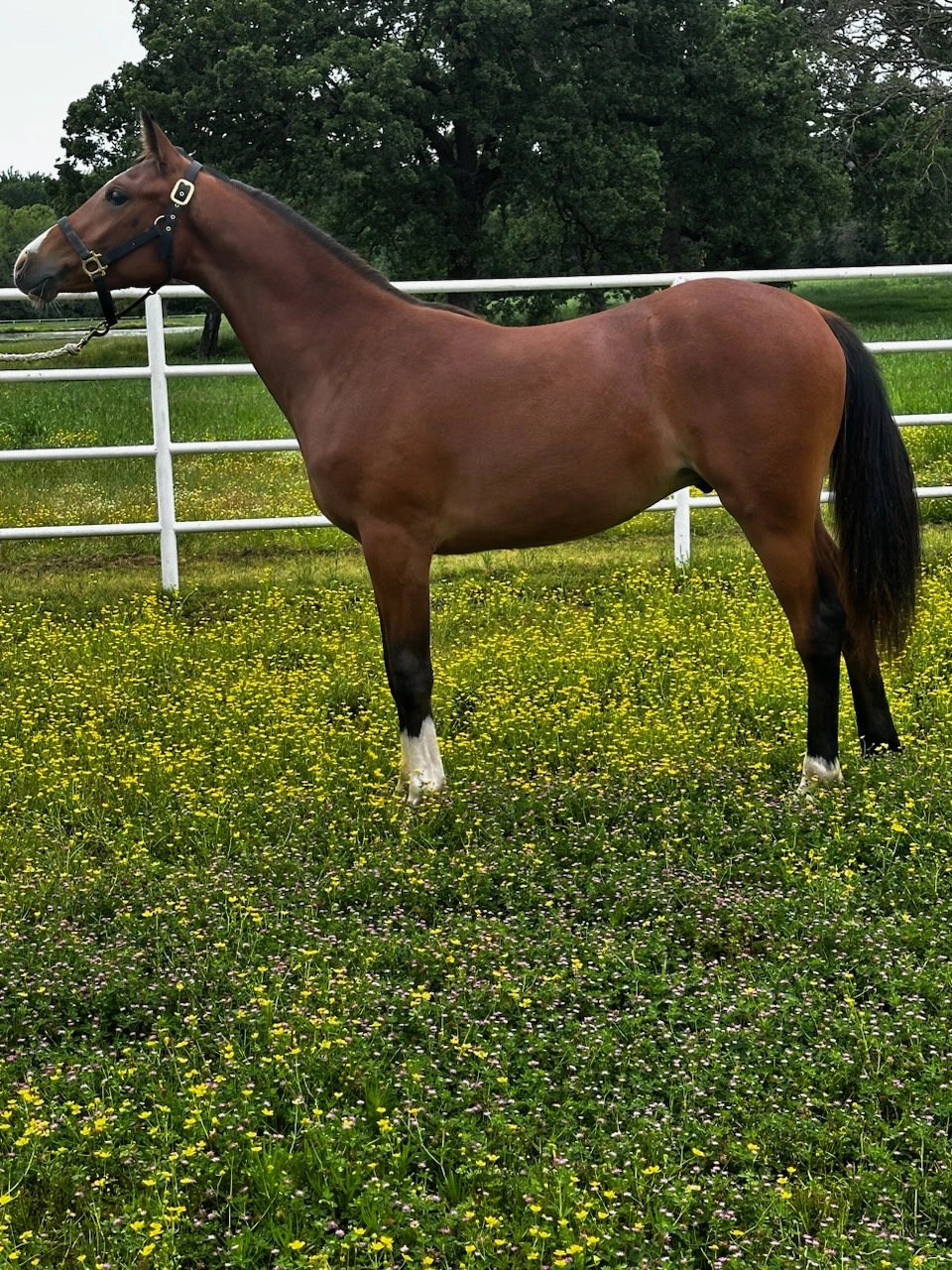 ---
CA Billy The Kid
CA Billy The Kid, 2022 1/2 Arab gelding by EF Kid Curry, and out a Zips Chocolate Chip daughter.
This guy is definitely going to be a star in the western pleasure arena, he has the looks and conformation to be wearing roses!!!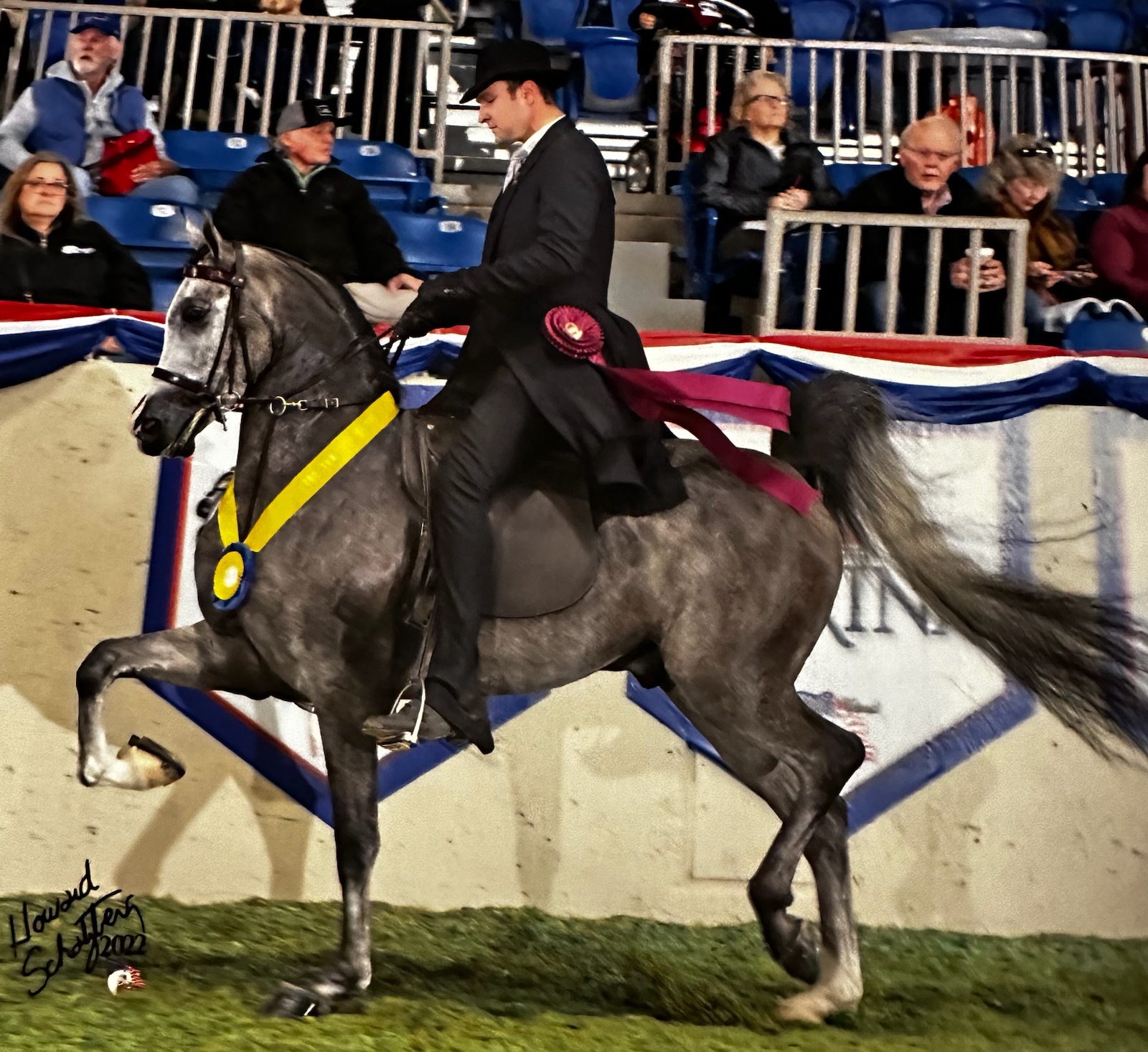 ---
CA Rrebellious, 2019, pb gelding.
(Rrebellion x Psychic Power)v
Already a US top ten winner in Country pleasure, bridles easily, very easy and basic to ride. Rrebellious is ready to win for you!!!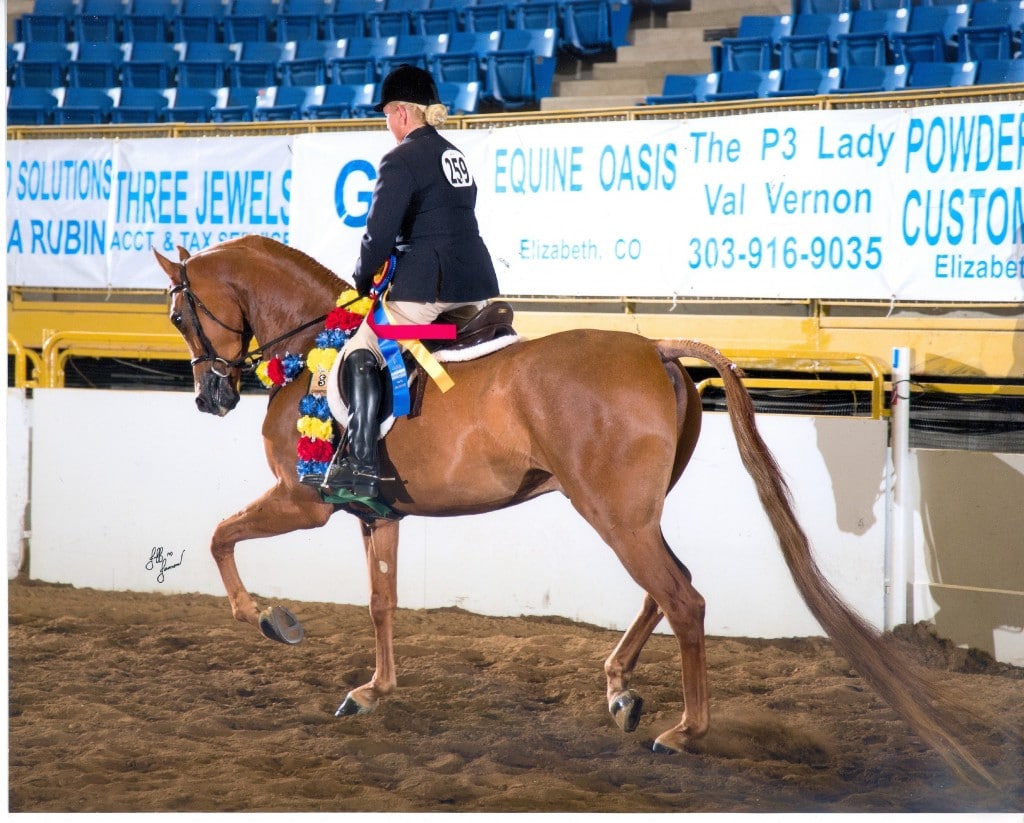 ---
TWC Rock N Roll
2012 ½ ARAB GELDING (TWC AWESOME X ROCKETS SWEETHEART – ASHA) 16.2H, CHESTNUT.
Rocky is a bold moving hunter with a very laid back, sweet personality! Would recommend him for any age rider, from walk / trot to adult amateur. Rocky has 2 Regional Championships and 3 Top 5 placements. He is ready and always willing to take you to the winner's circle!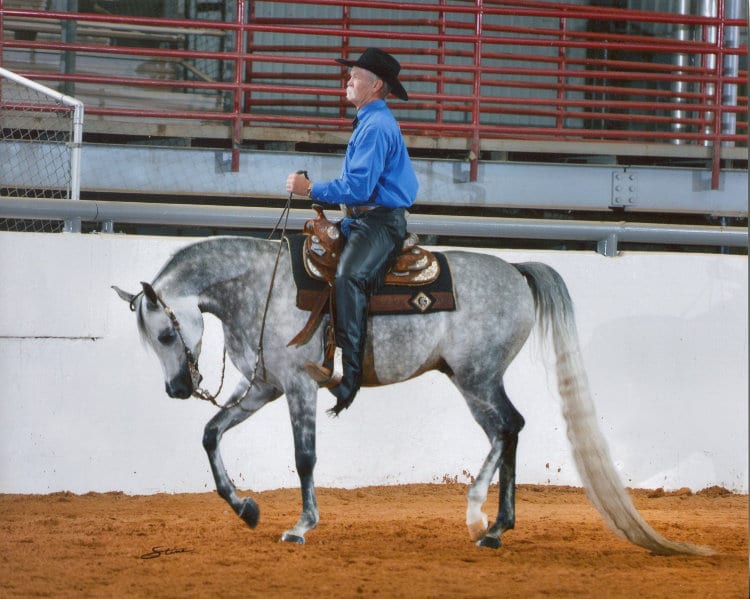 ---
TWC Greyt N Awesome
2000 P.B. GELDING (TWC AWESOME X MAJESTIC ANCESTRY) GREY, 15.2H.

Great is the western pleasure horse you've been searching for, well trained, easy to ride, and beautiful! Perfect for an amateur or youth rider, with many wins in Jr. Horse, and JTR, including top 5 at Region 9 in JTR Western pleasure.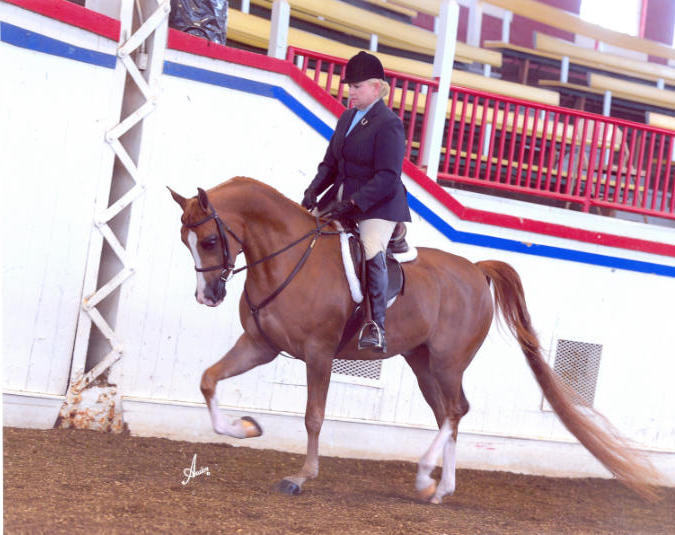 ---
TWC Awesome Lee
2012 P.B. GELDING, CHESTNUT, WITH CHROME, 15H. (TWC AWESOME X RH ROSA LEE)
Beautifully trained western pleasure horse, with a soft easy way of moving. Wears a bosal with ease, ready for a youth or adult amateur rider, having been shown successfully in Jr. western pleasure.
---
CA Happy Hour
2013 P.B. gelding (TWC Awesome x Hilonia HCF) Chestnut 16H
This big pretty gelding is a superstar hunter horse, in the making, with a beautiful way of moving and a long hooky neck! Lots of chrome is an added bonus to get you noticed! P.B. Hunter futurity bound!
-Sold to Karen Lee-
---
Sofine Magna Thyme
2011 P.B. gelding (Pyro Thyme SA x KAR Magnalaina) Bay 15.2H.
Pretty bay, well started under saddle, country or hunter prospect. Long hooky neck, with "look at me" attitude.
---
TWC Ritz N Awesome
2012 P.B. MARE (TWC AWESOME X RITZ N PRETTY BL) 14.3H

Bay Beautiful Mare with 90 days under saddle. Would make a nice hunter or trail horse, and excellent broodmare.
-Sold To Oak Haven South-
---
CA Awesome Cowgirl
2013 P.B. MARE (TWC AWESOME X PSYMPLY ELLEGANT) CHESTNUT 15.1H

Very pretty, expressive mare with 30 days under saddle. Very willing and sweet, great western or hunter prospect.
-Sold To Oak Haven South-
---
TWC Atomic Energy
2012 ½ ARAB GELDING. (ATOMIC ENERGY X CA TIGER LILLY) BAY AND WHITE TOBIANO PINTO, 15.3H
Well started under saddle, beautifully marked hunter prospect. Willing and sweet with a big motor!
Many wonderful 2 yr. old, yearling, and weanling prospects as well! Pictures to follow soon! Watch for our beautiful babies!